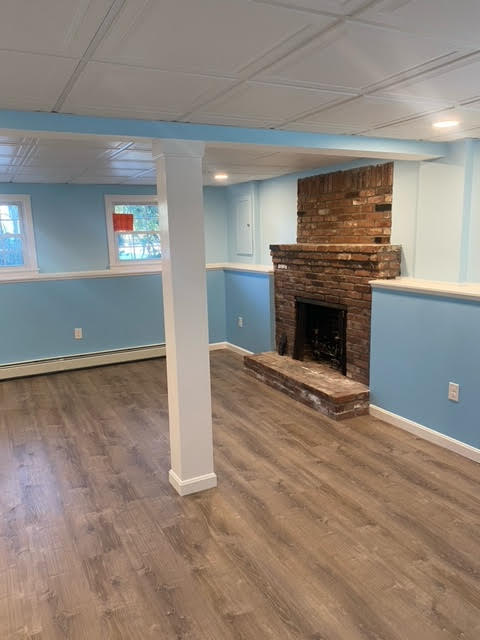 Basement Remodeling Services in Milford, MA
Your basement is a part of your home that can often be overlooked, and if you are not using it for storage, you may have it sitting mostly empty. However, your basement can be so much more, and with basement finishing and basement remodeling in Milford, MA, you can turn it into another useful part of your home where you'll want to spend time. Here are some of the advantages of finishing or remodeling your basement.
Four Reasons To Remodel Your Basement
1. It Can Be Whatever You Want: When refinishing a basement, you have a lot of flexibility in what the room is used for. Basements are often a blank slate and can be transformed into an extra room to fit a specific need. Some people turn it into an extra bedroom, others a game room, and some go with something more specific such as a home theater. No matter what you need, you can have your basement remodeled to do that.
---
2. It Can Be Used for Noisier Activities: Depending on how your neighborhood is structured, your neighbors may be able to hear any activity you do that creates a lot of noise. A refinished basement often offers excellent sound muffling ability due to being underground, and additional soundproofing can be added during the remodeling to highlight this feature. This creates an ideal area to host game day parties during the sports season or listen to (or practice) music.
---
3. It's an Easy Way To Expand Your Home: Sometimes you need more space. You could have had another child, or your career has changed, leading to you needing a home office or private work area. Adding an extra room to a home can be very hard due to space, expenses, and local laws. Remodeling your basement allows you to add extra space without increasing the size of your home, allowing you to avoid the above issues.
---
4. It Increases Your Home's Value: If you ever sell your home, having a finished basement can be a strong selling point to potential buyers that can also increase your home's monetary value. Even if you never sell your home, you gain the value of having a more livable home by adding an extra room.
Contact us today to schedule basement remodeling services in Milford, MA at (508) 478-7979.